Custom Foodservice Research Services
Helping develop winning product solutions and strategies for food away from home
Foodservice Resources
We are proud of our proprietary in-house resources. Through these tools we maintain ultimate quality control and oversight of every aspect of your research project to deliver consistently superior results.

*
Proprietary foodservice industry database -
With all market segments covered, constant replenishment and random market representation carefully monitored, our database of over 600,000 foodservice operator contacts is second to none.

-

More than 25 identified foodservice segments; with ownership and menu type sub-segments

-

US and Canada coverage

-

Ongoing updates and accuracy maintained through Call Center feedback loops

-

Years of research studies and data field overlays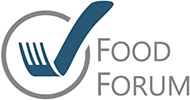 *
Started in 1991, our proprietary FoodForum program is one of the longest running online operator research panels in the foodservice industry. Our team carefully manages the panel with regular telephone outreach and replenishment to ensure all respondents are qualified and are representative of the marketplace.


*
Exclusive respondent panels -
Online, customer advisory panels, category user panels, target segment panels including complex segments such as
Schools
and
C-Stores
– if you need it, we have it or will build it.
*
In House Call Center / Professional foodservice interviewing team -
Just down the
hall from the research team, these
research professionals call only
foodservice operators and industry
leaders. We contact over 5,000
foodservice operators every month
in our call center.

*
In house IT Department -
Our IT professionals are second to none when it comes to providing multiple layers of data analysis such as discrete choice, max diff, conjoint,

regression cluster analysis, etc., and for complex programming / data interaction needs.

*
This unique facility combines a commercial- grade kitchen with a focus facility to offer limitless versatility in product performance testing.

Nobody knows foodservice market research better than Product Evaluations.
Raising the Bar on Foodservice Insights
To find out more, call Laurey Lee (888) 482-7750 - llee@productevaluations.com